Scuba Hurghada - Red Sea
Diving, Snorkeling and Fun!
We are OPEN ! 

find COVID-19 news and details below this page…
Experience the Red Sea with our Dive Center in Hurghada, Egypt

The friendly Dutch-Egyptian dive center Scuba Hurghada is set up by diving enthusiasts Sayed and Marjolein. They put scuba diving activity at the center of their lives. Quality and safety are our highest priorities. Choose the best dive center in Hurghada Red Sea Egypt!
Sayed Bijou comes from a family that has been diving professionally in the Red Sea for decades. He is one of the most experienced diving instructors in Egypt and still dives with great passion every day!
Marjolein is from the Netherlands, has studied law at the university in Amsterdam and has worked as a company lawyer with Endemol and ID&T. In 2006 she met Sayed. After the warm reception of the Egyptians and the culture she was quickly found underwater. Since her emigration she is active as a PADI dive instructor in Egypt and is the contact for our guests and travel partners. 
Sayed and Marjolein are the proud parents of Noor and Sarah. These mermaids will be part of the Scuba Hurghada Team in the future.
Join us for great daily diving, your (next) PADI scuba diving certification, introductory diving, snorkeling, a private trip to Luxor or a Jeep Safari!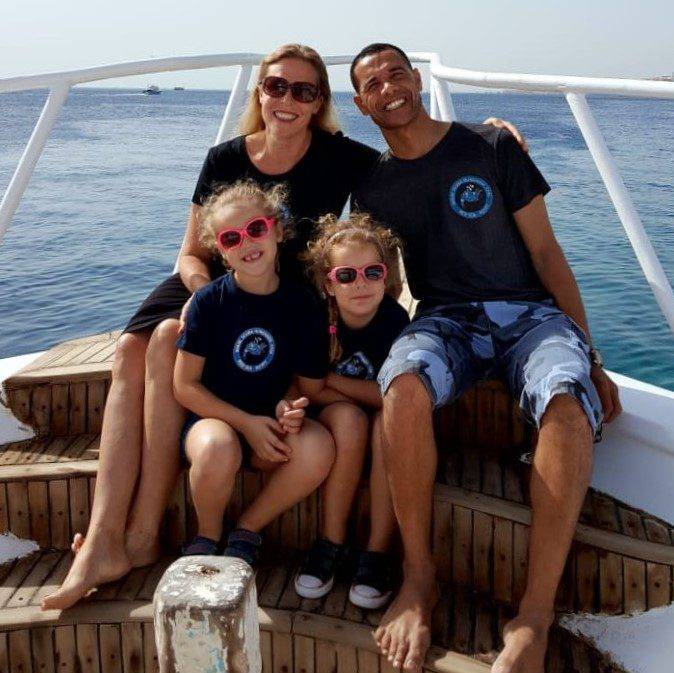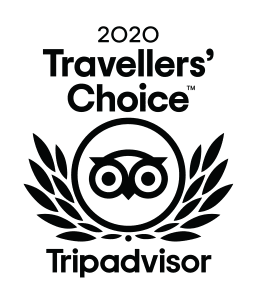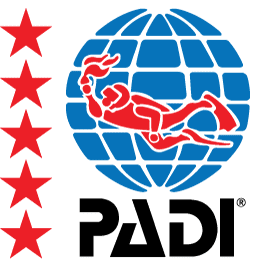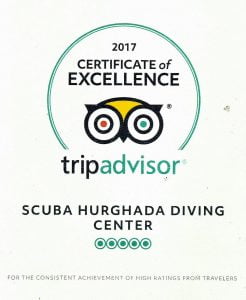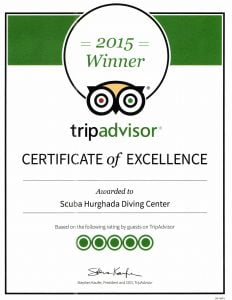 I was diving with Scuba Hurghada Diving Center for 2 days. it was great. everything went perfectly from the start. Booking inquiries and all other questions in advance were answered… read more very quickly. Right from the start everything was lovingly dealt with and made me feel good.

the equipment was excellent and the wet suit was also available in 2 different sizes for me. Because I did not know my perfect size before.

the staff on the boat were incredibly helpful and considerate with me as a beginner.

the dives were fantastic and i was in good hands and felt safe at all times. I was always helped when I needed it, so that even for me as a beginner it was a relaxed dive.
From the breefing to the dive, to the logbook, you were looked after all around. When putting on and taking off the equipment, there was always immediate and friendly help.

the food and the complete service on the boat was extremely good and there was enough time between the dives to relax, to discuss the next dive or to ask questions.

you had everything you needed, from being picked up at the hotel, to full care throughout the day, right back to the hotel.

it was 2 wonderful days with a great, competent and friendly team. i got nice impressions, both above and underwater.

thank you for your understanding for beginners, without you we would not have a chance for relaxed dives.

Thank you very much and see you soon at the next dive with Scuba Hurghada Diving Center and Funny Divers

Best regards and looking to dive with you again as soon as possible
Ina (Karina)

karinarK5351UC


5/31/2021

I had a wonderful time with Scuba Hurghada. I am a relatively new diver, but the guides made me feel safe. I liked how they were always there to help… read more me check my set- up without making me feel silly for making mistakes. The creatures I saw on the dives will be an unforgettable experience for me. Another plus is the food on the boat was fantastic. Definitely better than the hotel buffet. The boat was clean and there were many comfortable places to relax on the way to and from the dives. I can't wait to go diving with this company again. I highly recommend them.

lisaanne_11


5/18/2021

We live in Egypt and have used many dive companies and Sayed and his team at Scuba Hurghada are hands down the best we have had. They are professional and… read more have excellent equipment. The boat crew is also fantastic with their service and food. We couldn't have been happier with our 3 day dive trip. They also certified our friends for their Padi open water. If you want an excellent diving experience (or even just snorkeling) Choose Sayed and his team. They will not disappoint and their prices are some of the best we have found as well.

danhowe100


5/18/2021

Great experience!

My girlfriend and I booked a day trip dive and did 2 dives in 2 different dive sites.
The dives were absolutely fantastic. We have spotted… read more several octopuses, giant mooray eels, rays, scorpion fish and much more. The reef was very healthy and beautiful.
Between dives we had time to relax and enjoy the sun on the rooftop and we ate lunch which was very good.
The boat is in a very good condition and very clean and all the equipment is new.

Sayed and Marjolein are very kind and helpful. The communication and booking went smoothly.
Sayed provided us all the information needed for diving and beside that we had some interesting and nice discussions about egyptian culture.

Definetely we will come back for more diving adventures with Scuba Hurghada.
In conclusion, we strongly recommend choosing Scuba Hurghada Diving Center for an unforgettable diving experience!

With love,
Alex & Ioana

protaeus


5/14/2021
Ask your question or make reservation...
(we answer your question or reservation within 3 hours)
Scuba Hurghada Diving Center
Safety and quality are our priority!
our team is PADI and CMAS certified
for years the best dive center in Hurghada, Egypt
and superbly rated on Tripadvisor
COVID-19 (Coronavirus) news - WE ARE OPEN!
These are challenging times for all of us and the scuba diving industry is no exception. Fortunately, we are open for diving the Red Sea and we can't wait to have you join us! We are keeping up to date with all the guidelines and regulations to minimise the risk of virus transmission and keep you as safe as possible. For sure by taking all the necessary precautions COVID-19 won't stop us from diving with lots of FUN!
FLIGHTS TO HURGHADA
Several airlines fly to Hurghada (such as Egyptair, EasyJet, Pegasus (through Istanbul), Edelweiss (through Zurich)). Upon arrival in Hurghada, you do not need to purchase a visa until May 1, 2021 (saving USD 25 per person). It is also not necessary to hand over a negative COVID-19 PCR test immediately upon arrival, this test can be done at the Hurghada airport (PCR test cost: USD 30 per person). The result of this PCR test takes about 24 hours and until then they have to be quarantined in the hotel they have booked. All hotels have reserved a section in their hotel for these quarantine guests.
STAY SAFE: PROTECTIVE MEASURES AGAINST CORONA (COVID-19)
In light of the coronavirus, named SARS-CoV-2 (COVID-19), you should take good care of your health and also protect others by following basic recommendations, which include:
– Wash your hands frequently
– Maintain social distancing
– Avoid touching eyes, nose and mouth
– Practice respiratory hygiene (cover mouth and nose with elbow when sneezing or coughing)
– Wear a face covering in public settings
If you have fever, cough and difficulty breathing, seek medical care early!
We're following sanitation procedures for the diving equipment and boat, as recommended by Divers Alert Network (DAN) and PADI and complying with local guidelines.
Stay informed and follow advice given by your healthcare provider. Stay up-to-date about new developments and learn about all the protective measures against the coronavirus on the WHO website, or consult the resources made available by the Ministry of Health in your country of residence.